About Us
If you've got tax problems, you need an accomplished, knowledgeable expert in tax resolutions you can trust
Are you being harassed by the IRS? Are your wages being garnished? Has your bank account been levied or tax lien imposed on all your property? Buyer beware because lots of websites and sales guys will say they can erase all your tax debts. But that is not always the case...
At IBA Tax Group, the most important initial consultation is FREE
We sit down with you personally to listen to your tax problems, review your tax history and documents and advise you whether you have a solid tax resolution case and what options (there are many) may be available to you. We can't promise to erase all your IRS debts without an in-depth review. No one should. We don't just sign up clients and collect retainers. Professional ethics are at the bottom of everything we do. If you have a solid tax resolution case, we guarantee honest, expert IRS representation to guide you through an IRS collection encounter and stop IRS actions against you, usually settling for much less than you owe.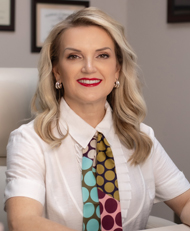 Irina N. Bobrova, MST, EA, CAA, NTPI Fellow is the founder of IBA Tax Group and is proud that her vast financial training and tax experience has given her the knowledge and tools necessary to analyze and understand multi-faceted tax problems and find targeted tax collection resolutions that work. As Chief Operating Officer and Program Analyst for PitBullTax Software, she spent years researching IRS regulations and procedures on collection issues and advising tax professionals nationwide on how to prepare successful cases. She also puts her experience to use for the greater good as a regular volunteer at the Low Income Taxpayer Clinic of the Legal Aid Service of Broward County, helping disadvantaged and financially challenged Floridians for free. Irina holds a BBA in Finance and minor in Marketing. She earned her Master of Science in Taxation (MST) degree from Northeastern University, Boston MA. She has worked in the banking industry for over seven years and she is a certified expert in the Society for Worldwide Interbank Financial Telecommunication (S.W.I.F.T.). She is an Enrolled Agent, a Certifying Acceptance Agent and a QuickBooks ProAdvisor who speaks four languages. Irina's best advice for you in dealing with your tax problems:
"Watch out for tax resolution scams and sales pitches. Never sign contracts or pay fees to a sales person without a live tax specialist reviewing your tax history and documents first!"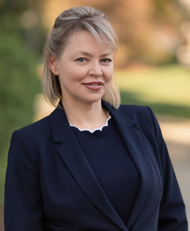 Iryna Muravia, EA, MAcc started her career in Ukraine, working for a large accounting and auditing firm for nearly 5 years, and then relocated to the US to work in the accounting and tax firm in Florida. She is an Enrolled Agent and has Master's degree in Accounting. Iryna joined our team in 2017 bringing over 11 years of bookkeeping experience, working with different types of companies. She also has an extensive skillset with a variety of computer programs and applications. Iryna continues to enjoy attending workshops and seminars in different areas of tax and accounting such as payroll, income tax preparation, auditing, sales tax and tax resolution services. Putting clients' needs first has always been her philosophy. With a professional and friendly attitude, Iryna makes the tax, payroll and bookkeeping process easily understandable for clients. Living in Florida gives Iryna the opportunity to enjoy her favorite activities, running and swimming. She loves spending time with her family.
We are Enrolled Agents, tax specialists licensed by the IRS, trained specifically in all aspects of taxation
As Enrolled Agents (EA), we are more than just a Certified Public Accountant (CPA) or an attorney when it comes to handling your tax problems. We are trained in all aspects of accounting and tax preparation for businesses and individuals, but we are specifically trained in tax problem resolutions to help stop IRS actions against you. An Enrolled Agent from IBA Tax Group is a tax professional licensed by the IRS to represent you before the IRS for audits, collections and appeals, nationwide.
We are Certifying Acceptance Agents, authorized by the IRS to help non-citizens obtain tax identification numbers
Individual taxpayers or non-residents who need to obtain an Individual Taxpayer Identification Number (ITIN) might feel uneasy submitting original documents such as passports and birth certificates by mail to the IRS. A Certifying Acceptance Agent (CAA) from IBA Tax Group is authorized to certify your original documents and then file an application on your behalf.
We are tax preparation specialists and an authorized IRS e-file provider
From simple W-2 returns to more complex tax returns with multiple schedules for individuals and very complicated business returns for C-Corporations, S-Corporations, Partnerships and Trusts, we can expertly prepare both federal and state tax returns. Because our day-to-day tax work keeps us immersed in ever-changing IRS regulations, we proactively advise you on money-saving tax solutions while keeping you protected from audits.
We are certified QuickBooks ProAdvisors for all accounting needs, individual or business
As Quickbooks ProAdvisors, we are tested and certified on Quickbooks software so we can help you customize QuickBooks to suit your particular needs, whether individual or business. ProAdvisors are also trained to troubleshoot, should you ever need help with your QuickBooks software.
We are local to South Florida but available for personal service nationwide through video conferencing technology
Listening to your tax needs and personally researching your tax problems and all available solutions is something that separates IBA Tax Group from the pack of empty promises you may find on the internet. If you are local to the South Florida area, we can meet with you personally at our offices at your convenience. Anywhere else in the world, we can meet personally through the cutting edge technology of video conferencing, face-to-face, specializing in Skype.
We can help in a variety of languages
Our agents are fluent in English as well as in Russian language and culture and can help you with your tax preparation or tax problems in Russian, even if you speak no English at all.